Selecting the Best Equipment Finance Companies for Your Customers: Tips for Commercial Dealers

Trnsact Team
More than ever, offering the best commercial equipment financing option and experience are essential for dealerships. In 2023, customers will finance more than half (55%) of all equipment purchases. Eight of ten businesses utilize secured loans, leases, or lines of credit, and the primary drivers are tax strategies, cash flow optimization, and protection from equipment obsolescence.

Often buyers, especially new and small companies, are unfamiliar with the range of financing options and the processes involved. Your customer's experience is tremendously improved when presented with easy-to-understand and reliable lender options that offer low rates at excellent terms. As the Federal Reserve Bank continues to increase rates to battle inflation, rates and terms are particularly important.
Using the right lender to foster an outstanding customer experience and lasting happiness will ensure they stay with you as long-term customers.
How Equipment Dealers Can Find the Right Commercial Lender
Not all equipment lenders are created equally, and finding the right lender will give you a competitive advantage over other dealers.
Understand the Market
Every lending market has specific nuances and considerations that require more than a general lender. You want an expert for your customers and dealership. That expert lender knows current market rates and trends and uses them to determine the benchmark for its rates.
More importantly, the finance company understands and anticipates the customer's needs based on market-specific requirements. Your customers are delighted when a lender knows the down payment, creditworthiness, prequalification process, and payment structure that fit their needs.
Understand Lender Profiles
The best providers for lower-rate financing and flexible terms are banks due to more rigorous credit requirements, tighter regulation, and better capitalization. But there are times a private lender might be the necessary choice.
Non-bank lenders are sometimes the right choice, but only if your customer doesn't qualify to borrow from industry-experienced banks due to their credit profile.
Investigate Financing Options
To best serve the range of buyer profiles and credit histories, explore multiple financing sources to have the right one for your customer at the right time. Compare their rates and terms to pick out the best lenders for every borrowing need, whether leasing, a secured loan, or a line of credit.
Negotiate Terms and Conditions
Lenders want your customer's business and often negotiate the terms and conditions. The length of the loan, early payoff penalties and the payment schedule have a tremendous impact on the borrower's cash flow, and negotiation might extend the schedule and lower the payments.
Included in the loan could be other costs, such as closing costs and processing fees, that increase the annual percentage rate (APR), the actual annual cost of the loan. Ensure that you're negotiating the APR, which includes the extra costs that the basic interest rate does not.
Utilize Technology to Streamline Financing & Negotiation Processes
The painful process of a customer needing to stay on a very long phone call with a lender's representative needs to be over for dealers.
Technology speeds the process and enhances your customer's experience while giving your salespeople more time to focus on other aspects of the deal. If the application is a simple and speedy online form, you've set the dealership up for customer service success.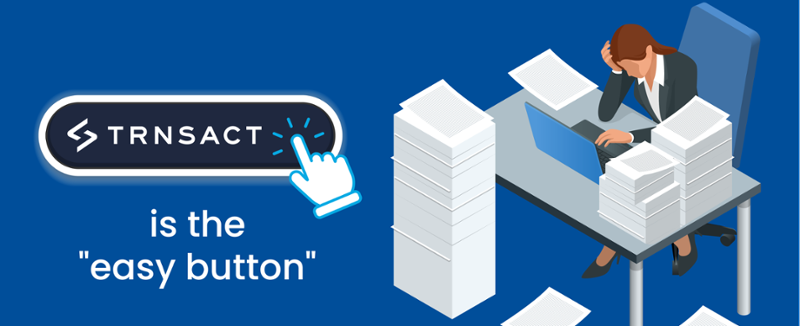 Tech Solutions to Help Dealers Find the Best Lender
Where the lending process used to be long, involved, and frustrating, technology has changed the game entirely. Your customer almost immediately knows what options they have from a single application that opens up multiple lending options.
It is intelligent routing from a single application portal that ensures an application is sent to your best-fit lenders opening up the most attractive rates and approval odds for the borrower. Your salespeople start the lending process able to present the most competitive option from the start.
When the application process requires a tremendous amount of time and effort, that is time taken from your salespeople that could be better spent closing more deals. Fast applications, prequalifications, and approvals result in more sales.
The Right Lender Equals Equipment Dealership Success
Your dealership dramatically improves the customer experience and gives salespeople more time to close new deals using the right lender. The combination of technology for speed and ease plus access to low bank rates is a winning combination. Add in that the right lender will understand the equipment market and customer needs, and your dealership will move to the next level, resulting in a competitive advantage.
The right lender makes you more money by fostering long-term customer relationships, happier salespeople, and improved efficiency. Your lending partner can be one of the most valuable tools for your dealership to best serve customers and itself.