Trnsact Partners with HBS Systems to Bring Finance Tools to NetView ECO Dealer Software

Trnsact Team
We are excited to announce our new partnership with HBS Systems, a premier provider of web-based equipment dealership management solutions. This collaboration will allow Trnsact to bring faster, easier, and more secure financing options to dealers utilizing HBS Systems' NetView ECO equipment dealership management solution. Our integration will offer a secure and compliant finance management platform for dealers that streamlines all credit and financing workflows with any lender or aftermarket provider.
Customers can easily complete a single online credit application by scanning a QR code or clicking on a text message link sent straight to their mobile devices. No longer do applicants need to fill out multiple PDF forms. The digital-first process also significantly reduces sales reps' administrative time by eliminating the need for manual data entry and waiting for lender responses while keeping customers informed along the way.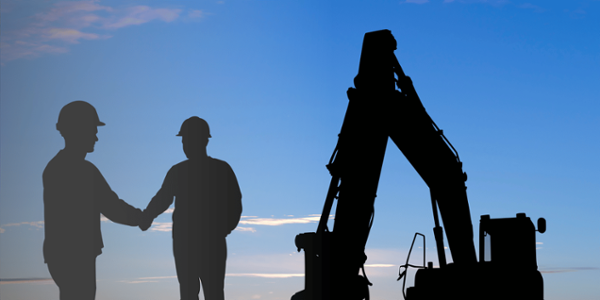 Fostering Innovation in the Equipment Industry
Trnsact firmly believes that every commercial equipment dealer should have access to efficient workflow automation tools that can empower their sales team to close more deals without exerting excessive effort. That's why we're thrilled to be collaborating with HBS Systems, an ally in innovation for the equipment dealer industry. We're proud to be part of this promising endeavor towards improving and optimizing dealership performance through our integration with NetView ECO, their cutting-edge dealer management software.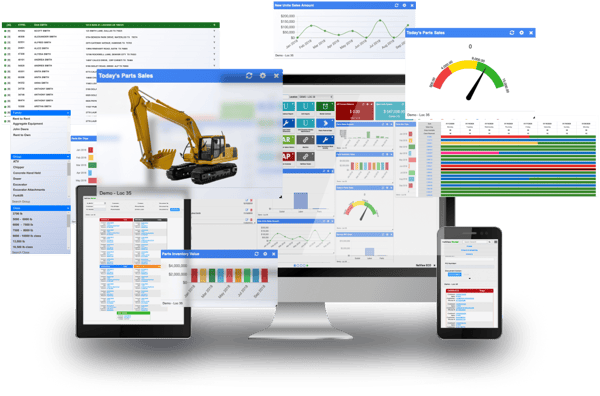 Dealership Solutions Offered by HBS Systems
NetView ECO by HBS Systems provides equipment dealerships with a powerful tool to enhance their accuracy, usability, and efficiency. By utilizing this software, businesses can increase their profitability while delivering higher levels of customer satisfaction. With greater ease and reliability in equipment tracking and management, NetView ECO streamlines your operations while Trnsact powers up your finance department.
Trust Trnsact and HBS Systems to help take your dealership to the next level!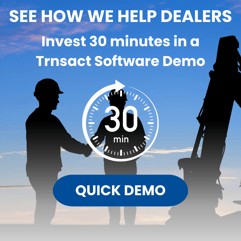 Book a demo with our sales team or download a software brochure to share with your team. We're here to answer your questions and help you decide if Trnsact finance management tools are the right fit for your equipment dealership.